Learn from your users while they interact with your website
Every visitor has an opinion, now you can capture each one
The Asq plugin integrates with your page directly so you can learn from each visitor directly.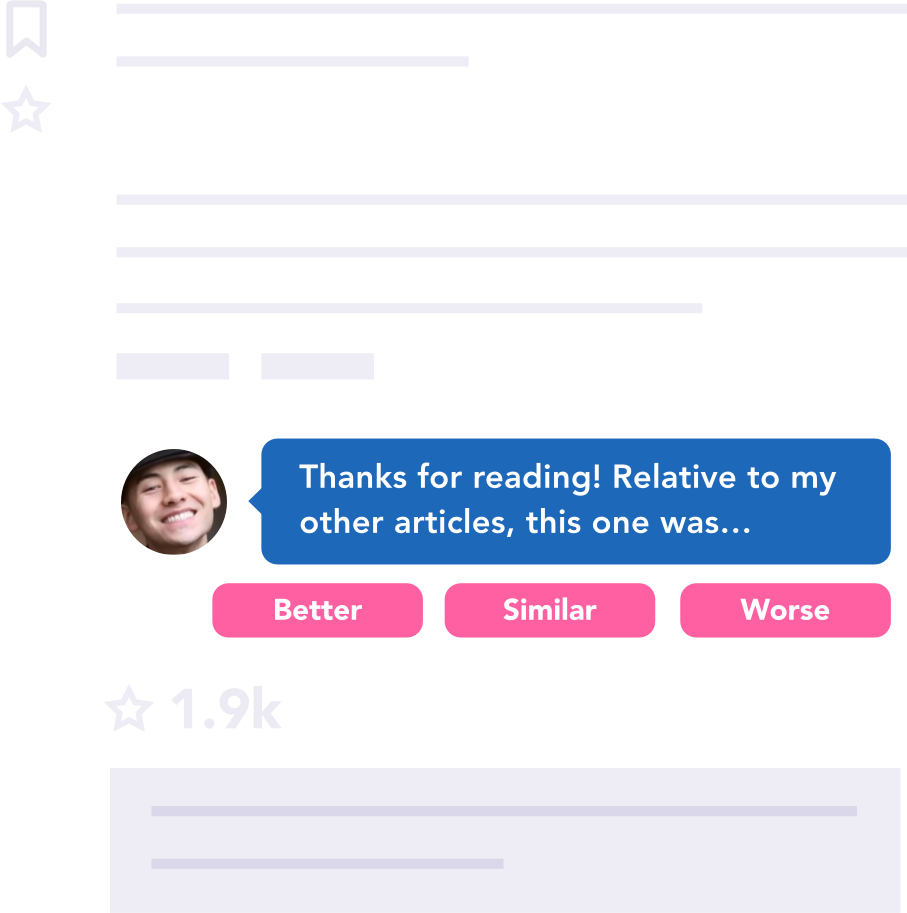 Make people happier, drive more sales, & grow faster
Surveys are so 2015. Asq is a natural part of your page, so visitors are more willing to share their insights with you.
Incentivize your users and achieve better results
Your visitors won't go out of their way to take your survey. Incentivizing them with rewards nets you better answers.
Customizable, so it fits right into your page.